A Darker Shade of Magic
ADSOM:
Book One
Written by V.E. Schwab
Fantasy, Young Adult, Magic
Published February 27th 2015 by Titan Books
Add to
Goodreads
★★★★★
Kell is one of the last Travelers—rare magicians who choose a parallel universe to visit.

Grey London is dirty, boring, lacks magic, ruled by mad King George. Red London is where life and magic are revered, and the Maresh Dynasty presides over a flourishing empire. White London is ruled by whoever has murdered their way to the throne. People fight to control magic, and the magic fights back, draining the city to its very bones. Once there was Black London - but no one speaks of that now.

Officially, Kell is the Red Traveler, personal ambassador and adopted Prince of Red London, carrying the monthly correspondences between royals of each London. Unofficially, Kell smuggles for those willing to pay for even a glimpse of a world they'll never see. This dangerous hobby sets him up for accidental treason. Fleeing into Grey London, Kell runs afoul of Delilah Bard, a cut-purse with lofty aspirations. She robs him, saves him from a dangerous enemy, then forces him to another world for her 'proper adventure'.

But perilous magic is afoot, and treachery lurks at every turn. To save all of the worlds, Kell and Lila will first need to stay alive — trickier than they hoped.
OH. MY. FUCKERY.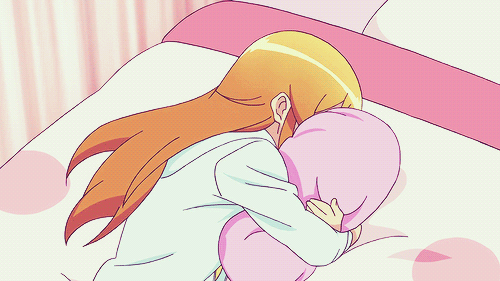 THIS BOOK WAS BRILLIANT. Okay folks, my bookish fam - people have been shoving this book at me for a year. A YEAR. I have snubbed them every single time. Why? I don't know. Maybe I had a premature stroke. Maybe I was being too picky. Maybe both. But the point is: worst mistake ever! I could have been enjoying this beauty last year but nah my dumb ass didn't think it was my ~thing~. It was so so my thing, I haven't fangirled this hard since.. since a long time. This review will be a shit-ton of shameless gushing so if you're not into that, then I'll save you some time by telling you that this book was my everything and don't be foolish like me! Read it ASAP - life is short.
Kynndra's Thoughts
ADSOM has astounding worldbuilding.
This was what I adored most out of a plethora of other things. I'm pretty sure Victoria Schwab prides herself on being original - if she doesn't then she really should because wow. WOW. I was blown away by the uniqueness of the four London's (Red, White, Black and Grey). Each one had its own rules, its own people and its own magical standing allowing for differentiation betwixt four very similar yet different worlds that our character(s) traverse throughout the plot. Despite the fact we don't get to see anything from Black London, we're still provided a vivid image of what it's like. I definitely found White London the most intriguing.
The magical system and Antari were fascinating as hell. The powers that the magical beings conveyed was wicked! I greatly appreciated how Schwab made sure to draw her readers a picture so that we understood the logistics of how one controls magic/what their magic entails. Rich & dimensional characters. The characters. UGGGH. There were amazing! Especially Lila, whom I love dearly. She's a thief with no family who just wants to be a pirate (and even when she's swept up into Kell's world she never stops wanting to be a pirate!) Her snark and wit was the highlight of this story for me as she brought so much life to the pages. Kell is also a brilliant MC, who remains mysterious throughout the entire book - I'm hoping we get to see his layers peeled back in book two (no not his skin, even though I wouldn't be surprised as this book was violent af). I ship these two, I will probably wallow away if these guys are not a thing. My OTP to the moon and back.
"I'm not going to die," she said. "Not till I've seen it."
"Seen what?"
Her smile widened. "Everything."
The Danes were true villains as they ruled White London (notorious for all things bad and dark). These two siblings gave me the creeps but in a good way? If a character is labeled as bad, I want them to be bad. Which they thankfully were.
Holland & Rhy were our secondary characters and while I really didn't care about Holland, I did care about Rhy who I imagine will play a bigger part in the next few books.
Fantastic writing & a captivating plot.
I'm new to this authors work, but if I'm honest I haven't heard of anyone who
doesn't
like her writing. It's applauded everywhere I go, and by everyone I've spoken to and rightly so. It has everything and more, there is no doubt in my mind that if anyone was born to write it was Victoria Schwab. More importantly though, is the fact that she is a thourall plotter. I was hooked from page one, I needed to know where Kell and Lila's story would lead which kept me reading well into the night even when I was beat. I've added one more author to my short list of favorites.
In Conclusion
A Darker Shade of Magic was an adventure that left me wanting more. I did not ever expect to enjoy this book as much as I did, and I'm thankful to all those who recommended it to me (even if it took me twenty years to pick up a copy). I'll have to get a copy of AGOS as soon as possible. I'm even considering getting a quote tattoo (unsure of what yet, there's so many great lines but that's how much I loved it!). Buy it, check it out - just read this series guys!
grunts. i'm so tired tbh.